Cabaret will be this Saturday starting at 7 p.m. in the elementary gym. Select Sound has been preparing for weeks and would love for you to come out and enjoy their evening of "A Night at the Movies." Tickets are $10 for adults and $5 for students.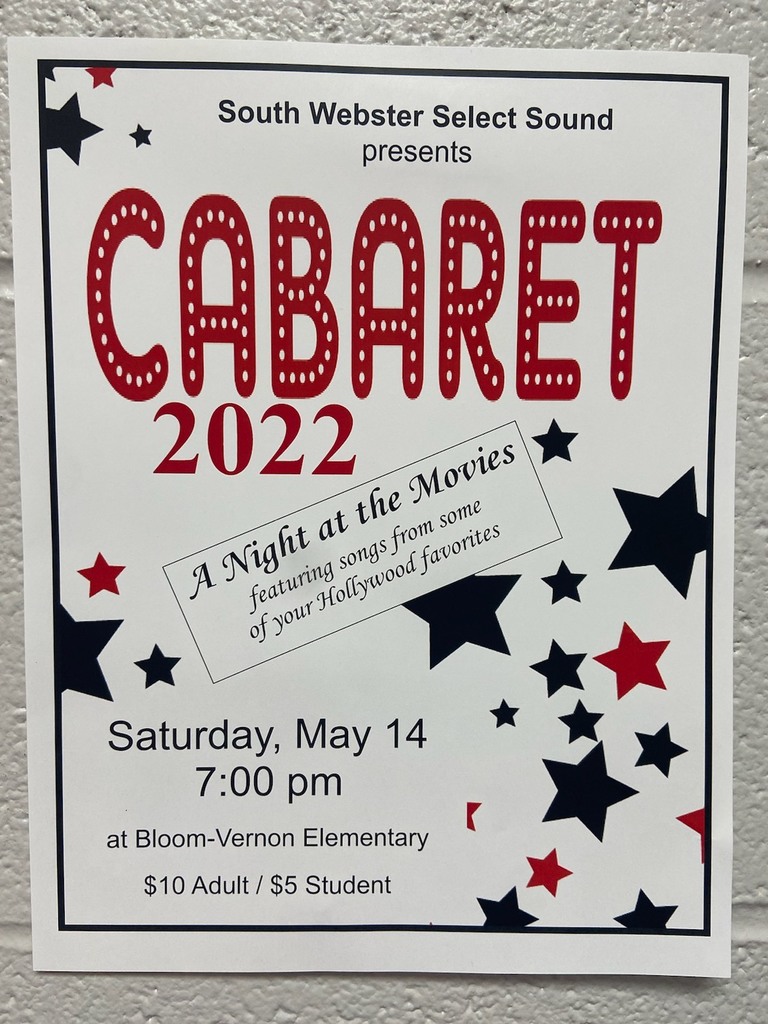 2022-23 Jeep Boys Basketball Camp is coming up. The dates are June 1st-3rd. The pre-registration can be found here:
https://forms.gle/L5YmgEQXJCpk5xKSA
. Please bring a copy of the required paperwork, it is listed on the Google Form, signed and the payment for the camp. If you have questions, Coach Cole's number is on the form. Have a great day Jeep Nation!

Our local FFA chapter was recognized at the Ohio FFA convention at The Ohio State University today. Students took a tour of the College of Food, Agriculture and Environmental Sciences and then attended two sessions of the convention. Outstanding job Mr. Shoemaker and to your students.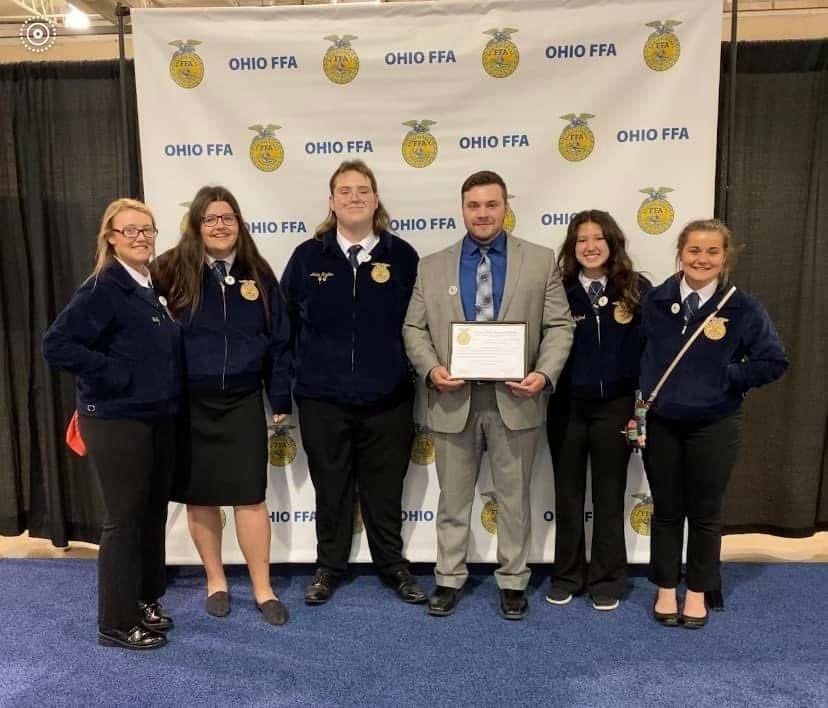 From Mr. Havens, AD: Baseball @ Oak Hill has been moved to Tuesday, May 10th. Baseball vs Tolsia on Saturday has been postponed Softball on Saturday vs West has been moved to Monday, May 9th. No high school baseball or softball games today or this weekend due to weather.

Our Senior Physics class made a giant Rube Goldberg machine and Mr. Havens was covered with paint at the end. Mr. Roberts had a turn during first high school lunch. The video can be found here:
https://youtu.be/6adQH-_-5ig
. Thank you for sharing Keek and thank you to our supportive administrators for being good sports.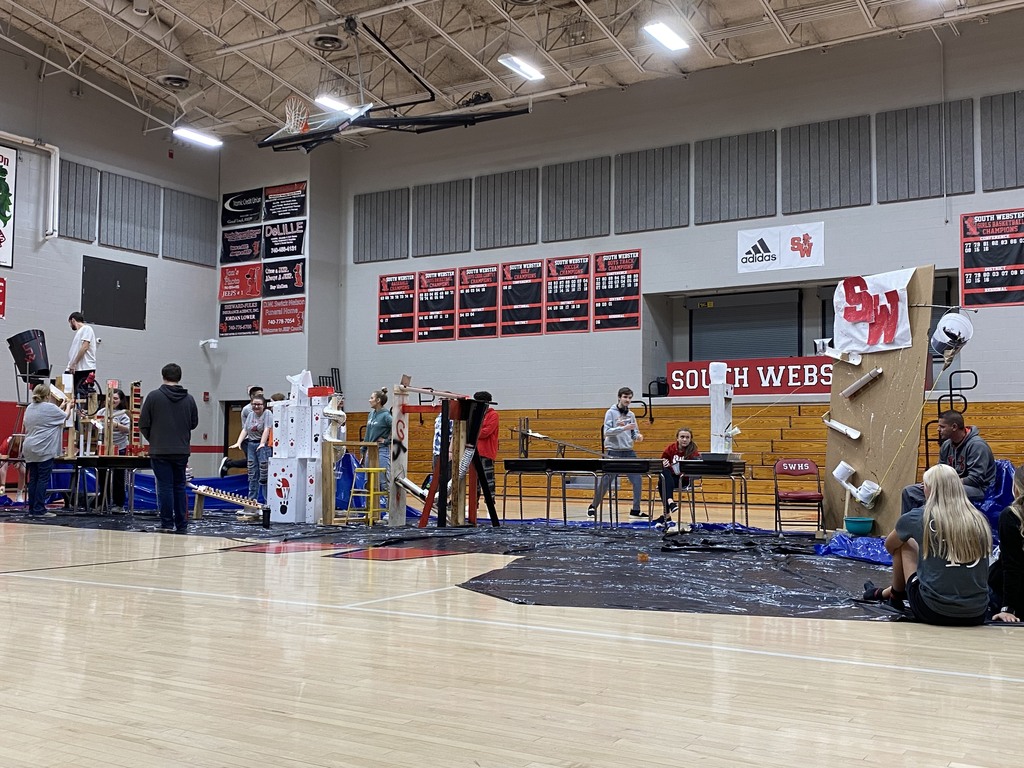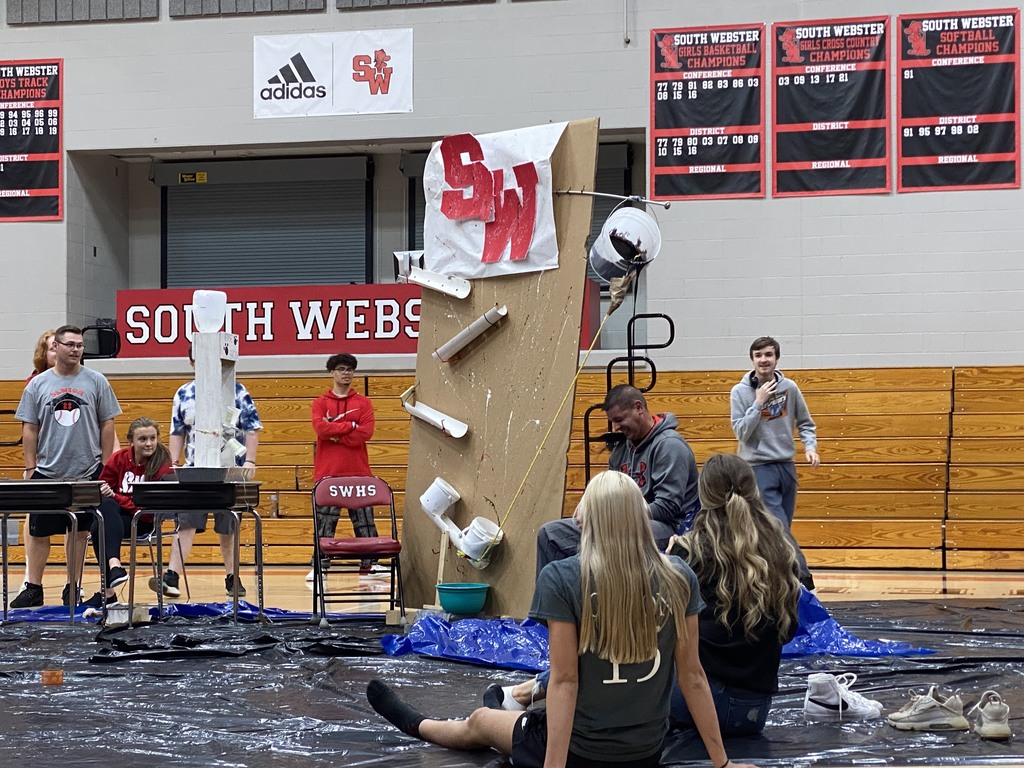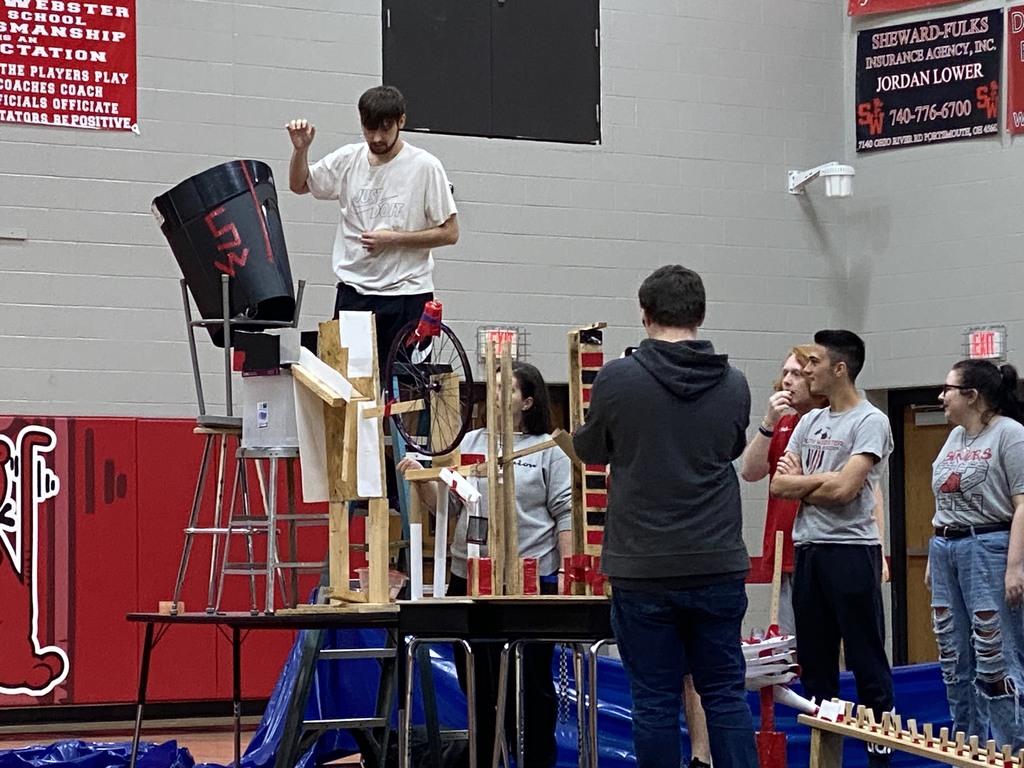 We have the Art Fair 2022 projects and winners. A full pdf can be found here:
https://5il.co/19yfp
. Congratulations to everyone and we enjoyed every project entered. Have a great day and GO JEEPS!

Mr. Claxon and his class were digging up clover roots to show where nitrogen fixing bacteria live. We love that Mr. Claxon could enjoy the weather and enrich prior learning. Kudos to Mr. Claxon and his Science class.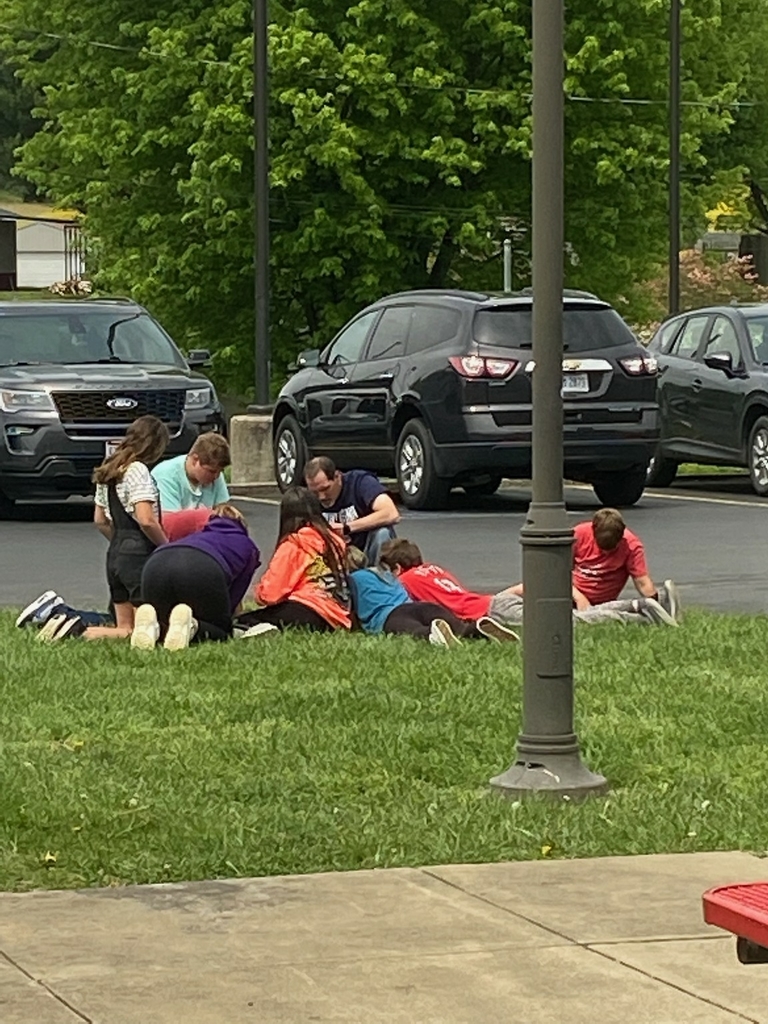 Mrs. Mays and Mr. Donini took their Jr. High choir and band students to Gatti's after a successful Spring Concert. The first in three years. Thank you to the students for putting on a wonderful concert and we are looking forward to future concerts.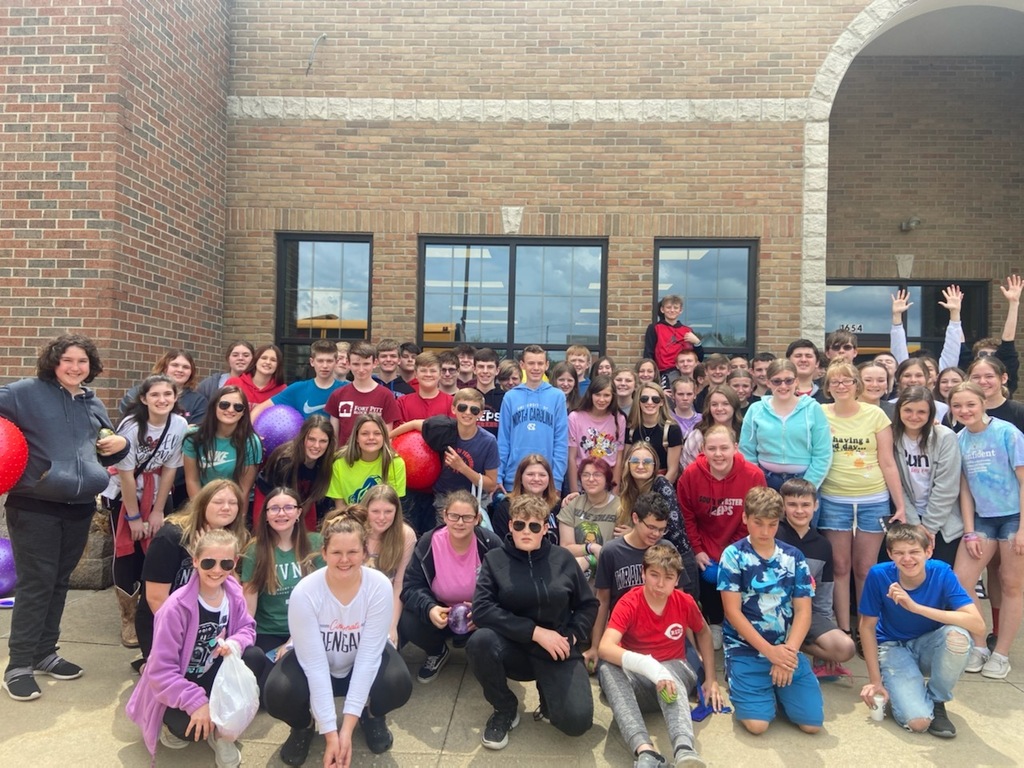 From Gabe Havens, AD: Jackson has postponed the game for Thursday. However, Friday, rain is in the forecast. Therefore, Oak Hill has agreed to play Friday's game on Thursday(@Oak Hill) for softball only, not baseball.

The Garrett Houston Foundation Poker Run & Vendor Event will be held this Saturday, May 7th. Information is on the attached flyer. Garrett was a student of ours and passed away from cancer. So far, the Garrett Houston Foundation has given $3,500 in scholarships away in his name. The foundation also assists other families with Childhood Cancer with care packages, rent, utilities, headstones/funeral expenses, food and gas gift cards.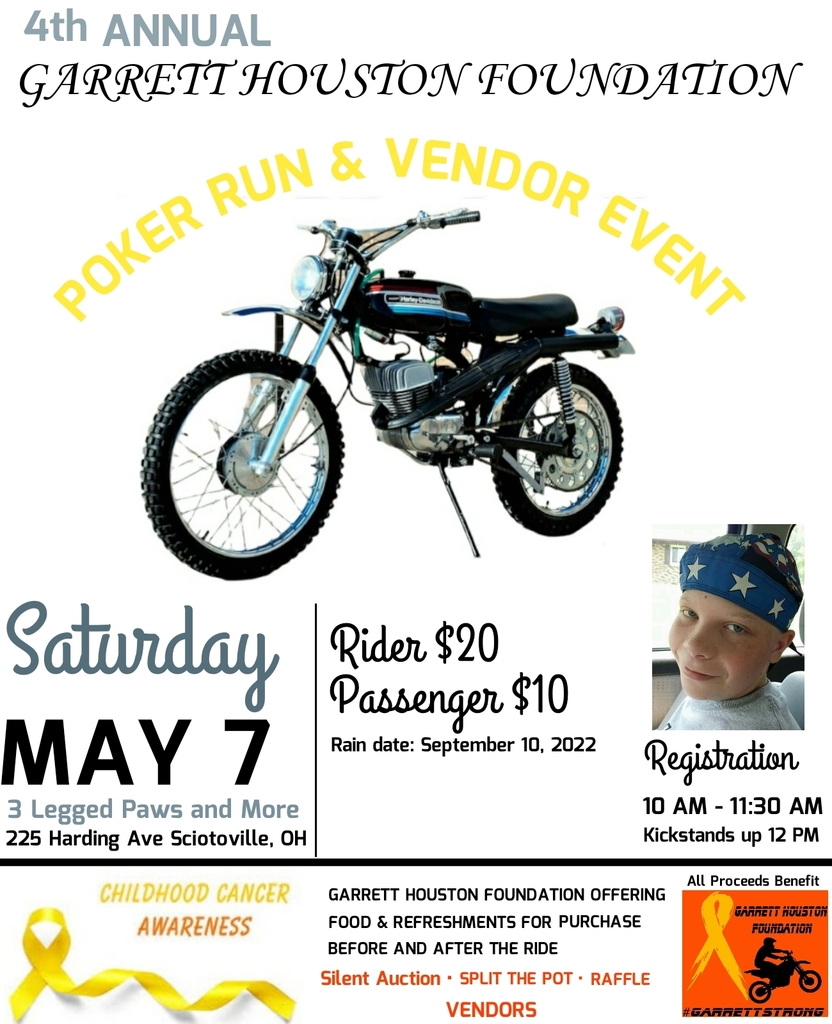 We would like to thank Deputy Walker for his service to the Bloom-Vernon Local School District for the past three years. We wish him well in his new assignment. Once a Jeep, always a Jeep!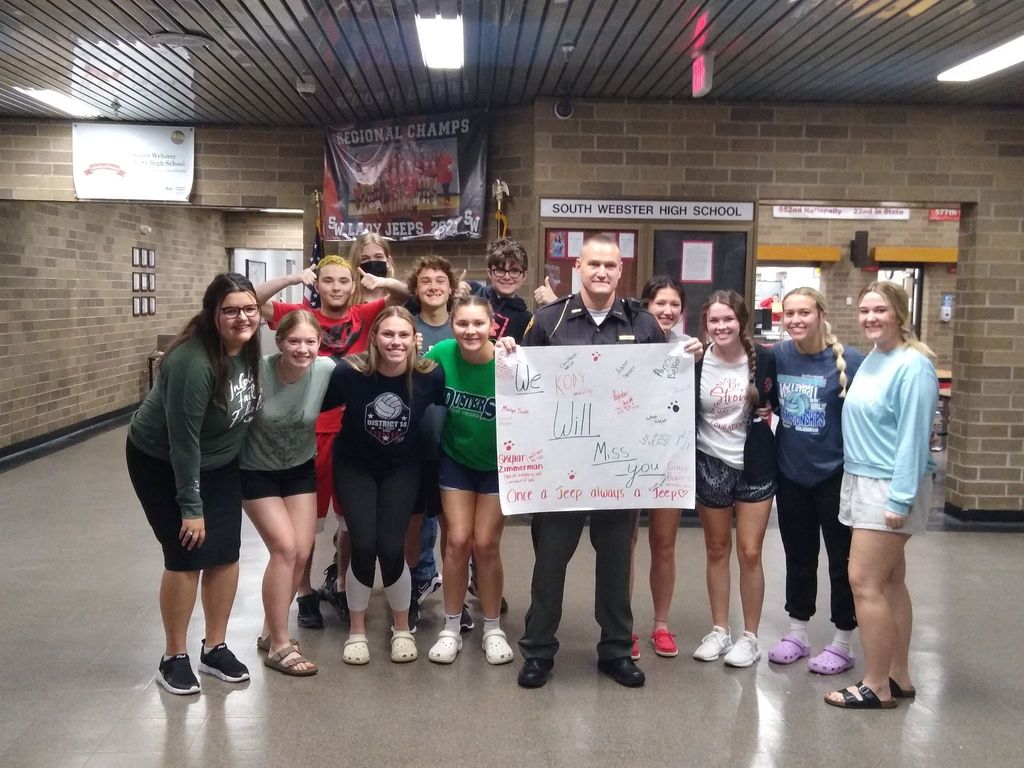 The softball game vs. Jackson has been moved to Thursday. Same time and location. Have a great day Jeep Nation!

Bloom Local/South Webster High School Class of 1972 Luncheon Sunday, May 29, 2022 1 pm Buffalo Wild Wings Portsmouth, Ohio For more information, contact Nina Russell Queen at 740-357-1967.

The Class of 1987 will be holding their 35th Reunion on Friday, May 27, 2022 at 6 p.m. at 611 Hock Road, Wheelersburg, OH 45694. Please bring a covered dish and a chair. Everything else provided.

We have uploaded the 2022-2023 School Calendar. It can be found here:
https://5il.co/19o2g
. Have a great rest of your day Jeep Nation!

Mr. Persin was getting his 5th grade math classes ready for state testing this week. He had black-lights and multiple stations. He invited us to take a look and we just had to get a picture. Have a great day Jeep Nation.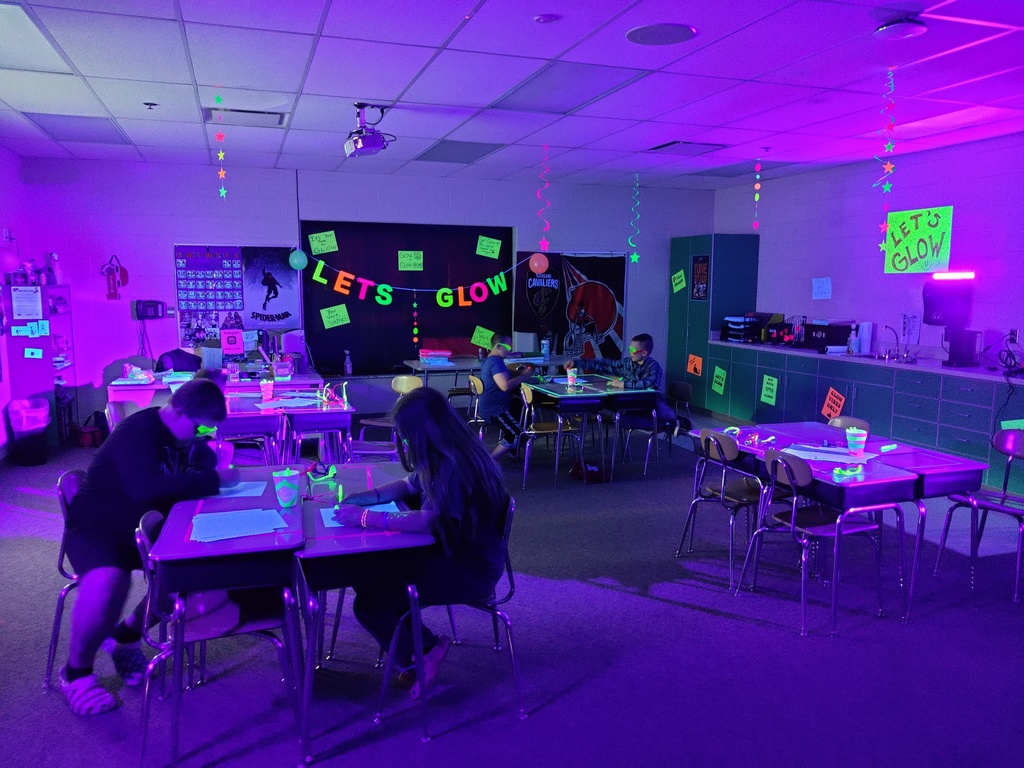 Sneak peek of WSAZ's Best of the Class this year.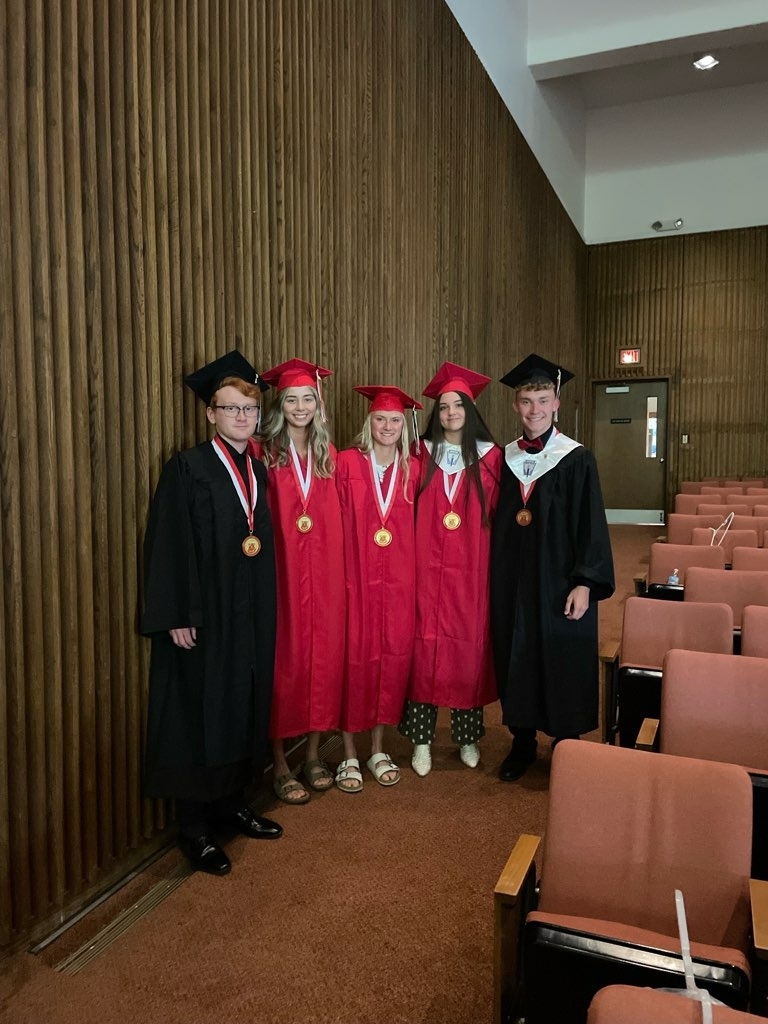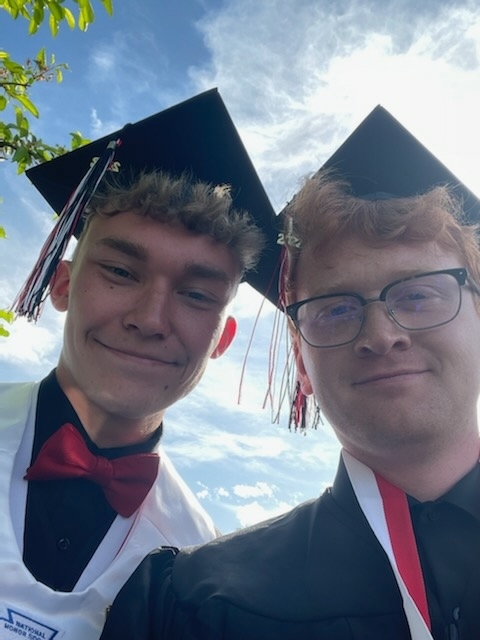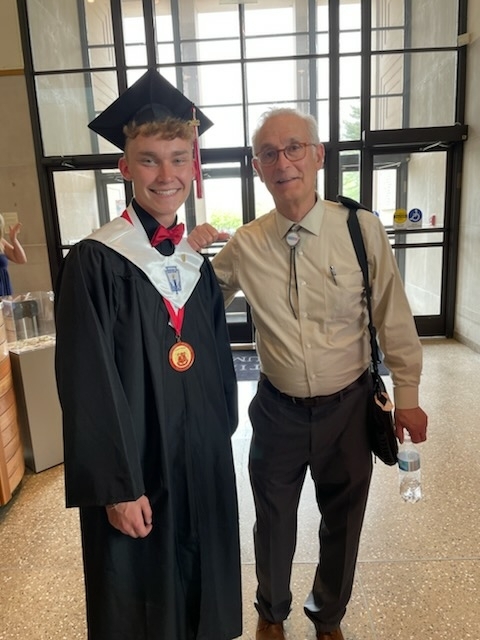 From Allison Clarke, Senior: RE: For those looking to donate for a good cause Hey all, for our senior project, 3 of my friends and I have decided to do a Closet Clean-out on May 7th. We've decided to do this to help those in need that may not have the money to go out and buy new clothes. We will take any clothing, shoes, and hygiene products you would like to donate. The items that we have left over will be donated to the homeless shelters that are in need of these items. We would really appreciate any and all donations we can get. All info is on our graphic and if you have any questions please give a text/call and we will answer them! Thank you!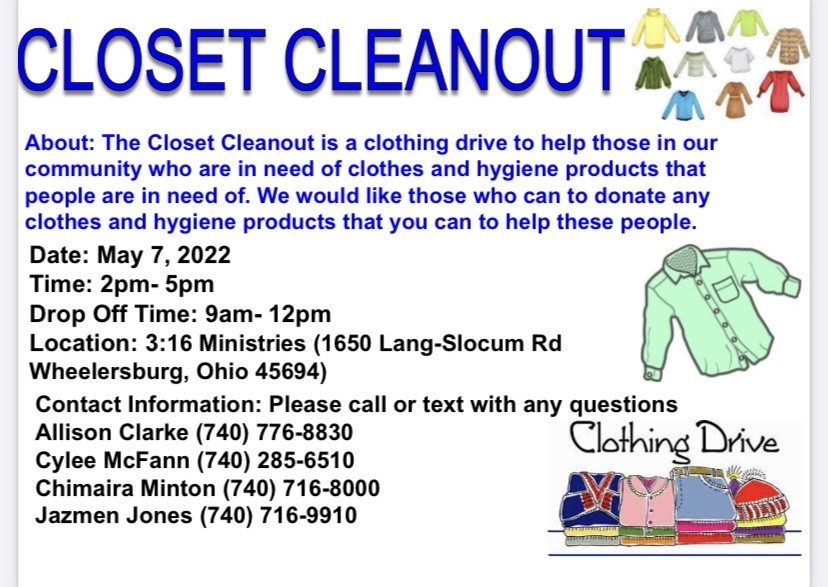 The junior members of the NB Potts chapter of the national honor Society teamed up with Wheelersburg National Honor Society to raise money for a third grade student and a teacher at Wheelersburg schools. Once challenged, our NHS members came together and had a spare change drive, sold cancer bracelets, and took donations at home softball and baseball games, we raised $766.32 to help out members of our neighboring community. Thanks so much to all of those who donated, bought bracelets and are praying for these neighbors.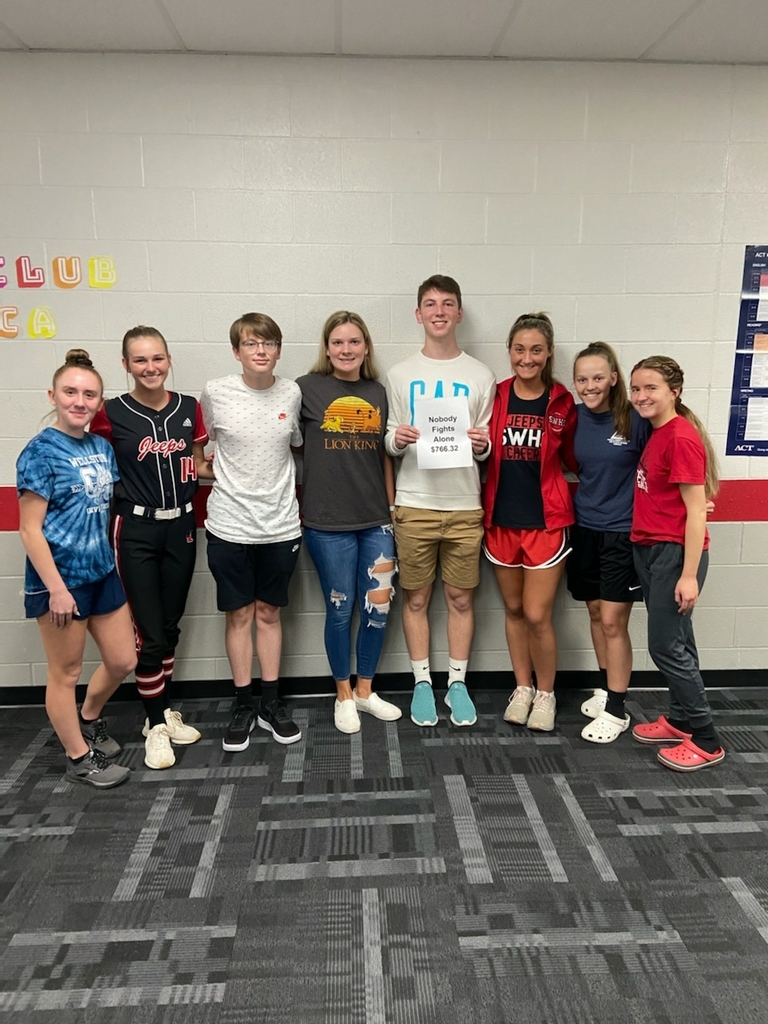 Mrs. Johnson's English 9 Class created a review game of their choice to share with the class in preparation for writing essays and taking a unit exam. Students used their knowledge of the play, teamwork, and a lot of creativity to provide an informational and entertaining game for their classmates.