Baseball plays Whiteoak at the VA this evening at 7 p.m. in the District Championship. Good luck boys.

Graduation 2022 can be found here:
https://youtu.be/RYogi1aDk74
. Feed will go live around 10 minutes before the ceremony. Congratulations to all of our graduates and we wish you luck in your future!

The following student athletes are advancing to regionals on May 25 and May 27 with field events starting at 4pm and running events starting at 5:30pm: Kate Mantell Marley Kreischer  Alyssa Yates Alivia Hanes Brady Blizzard  Kaleb Mantle Kody Mantle Zander Rawlins Brody Boggs The regionals will be held at the following location: Southeastern High School 2003 Lancaster Drive Chillicothe, Ohio 45601

Softball will be advancing to regional semifinals with a 18-2 win over Waterford in the District Championship. The regional semifinal game will be played on Wednesday, May 25 at 5pm. The location is the following: Pickerington High School Central 300 Opportunity Way Pickerington, Ohio 43147 You can purchase tickets online. 
www.OHSAA.org/tickets

The 2022-2023 High School Boys basketball team will be having their annual car wash on Monday May 23rd. 8:00-1:30. If you are here and would like your car washed they will be set up in front of the high school. Or if you are out and about on Monday stop by. Donations Only! All proceeds will go towards helping with summer camp fees and Jackson league.

Pictures of our Annual Cancer Walk. Our first picture is of our Cancer Survivor lap and one of our second graders, Emma Pfankuch, who survived cancer, led the lap. We would like to thank everyone who participated as we raised $1600 for Mikaylah (Belford) Moore.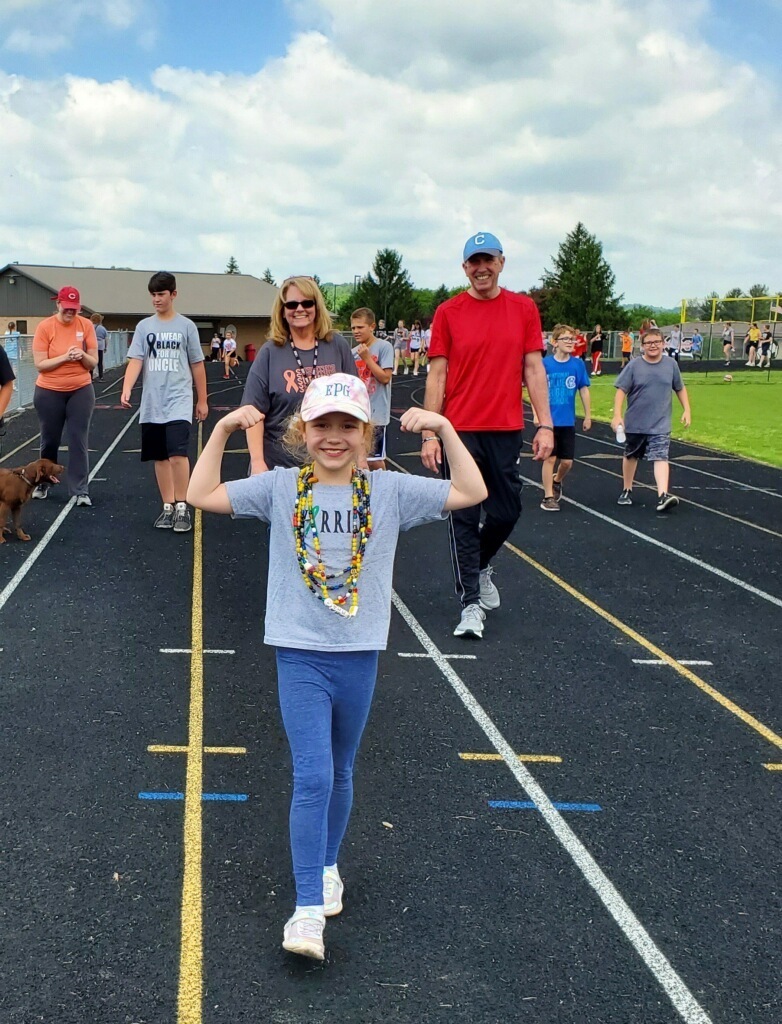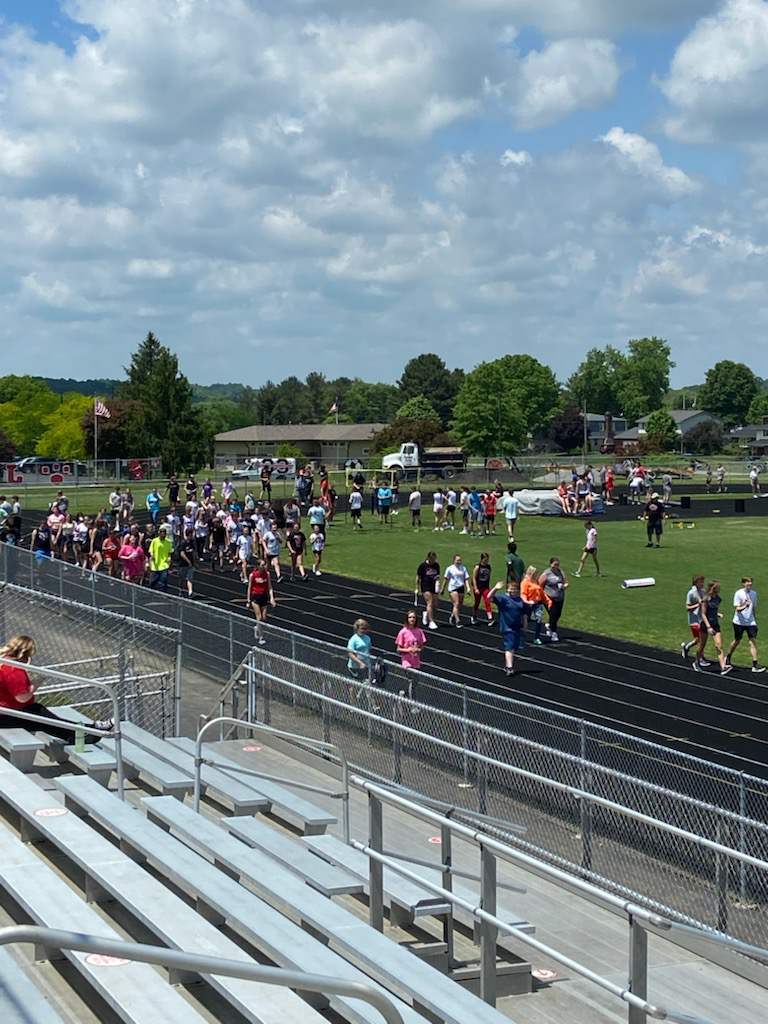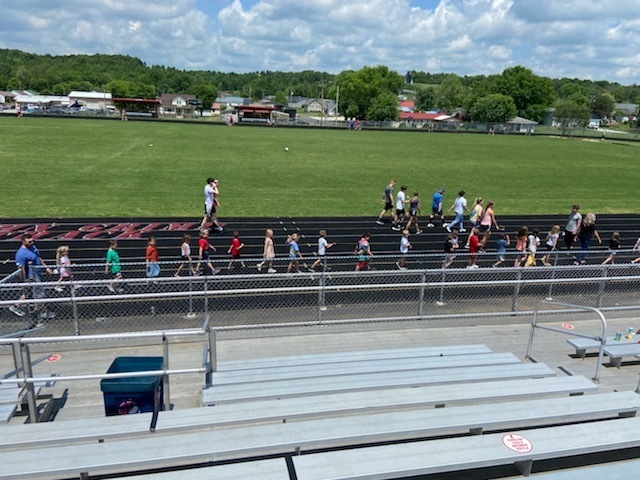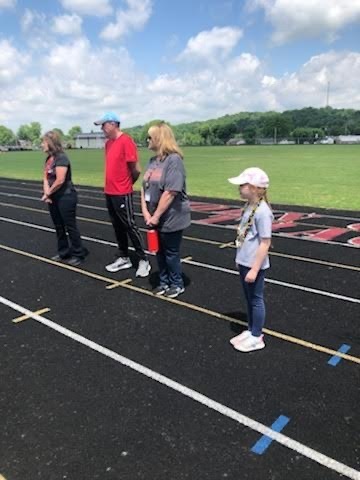 Lady Jeeps win 6-4 and advance to play on Saturday at Rio at 2 p.m. More news to come tomorrow.

From Mr. Havens, AD: Softball will be finishing their game this evening at Rio Grande. Start time is 5pm. (It is the top of the 3rd inning, SW 3 Belpre 2), Track will be in action on Friday for the District Meet at Northwest, Baseball will be in action on Saturday at 4pm vs Symmes Valley for the District Semi-Finals at the Chillicothe VA.

There will be a 2 hour early dismissal on Friday, May 20th. High School will dismiss at 12:30 p.m. and the elementary at 1:15 p.m. Have a great day Jeep Nation.

Tuesday evening (7th grader) Leia Lynn and (Junior) Aubrey Skiver were both recognized for their artistic talents at the closing reception of the Visually Literate county art show. Leia was acknowledged for her participation in the Memory Project, an honor that is usually reserved for the most talented high school students. Aubrey was honored for her acceptance into the Visually Literate county art show where 122 art pieces from around the county were submitted and only 50 were accepted. We can't wait to see what these talented young ladies produce in their upcoming years as Jeeps! Congratulations ladies. Thank you for representing South Webster.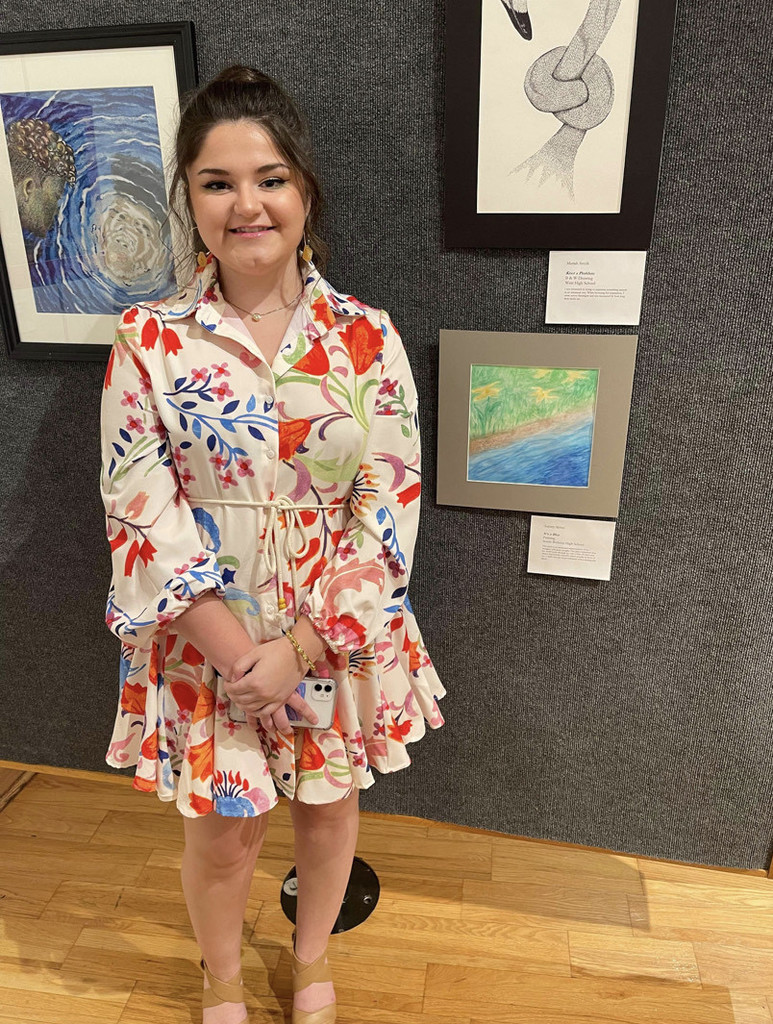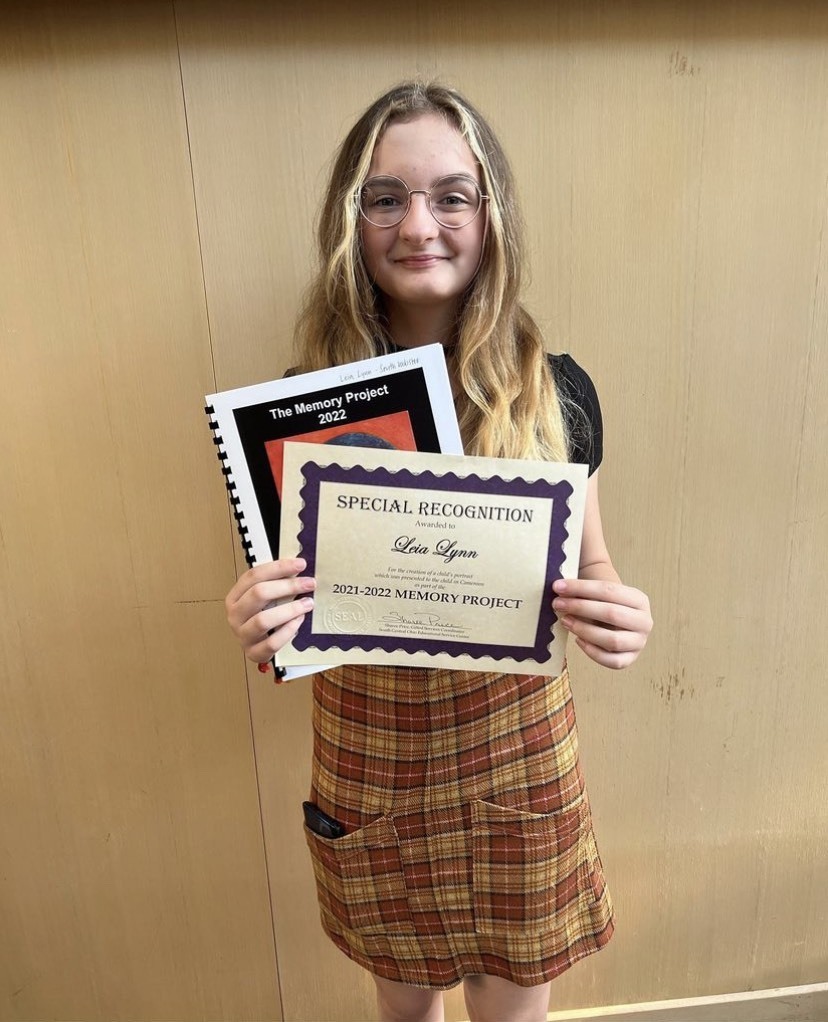 The Junior class took a trip to Marshall University last week for a campus tour and information on the university. We just wanted to share a few pictures Mrs. Hykes sent us. Have a great day Jeep Nation!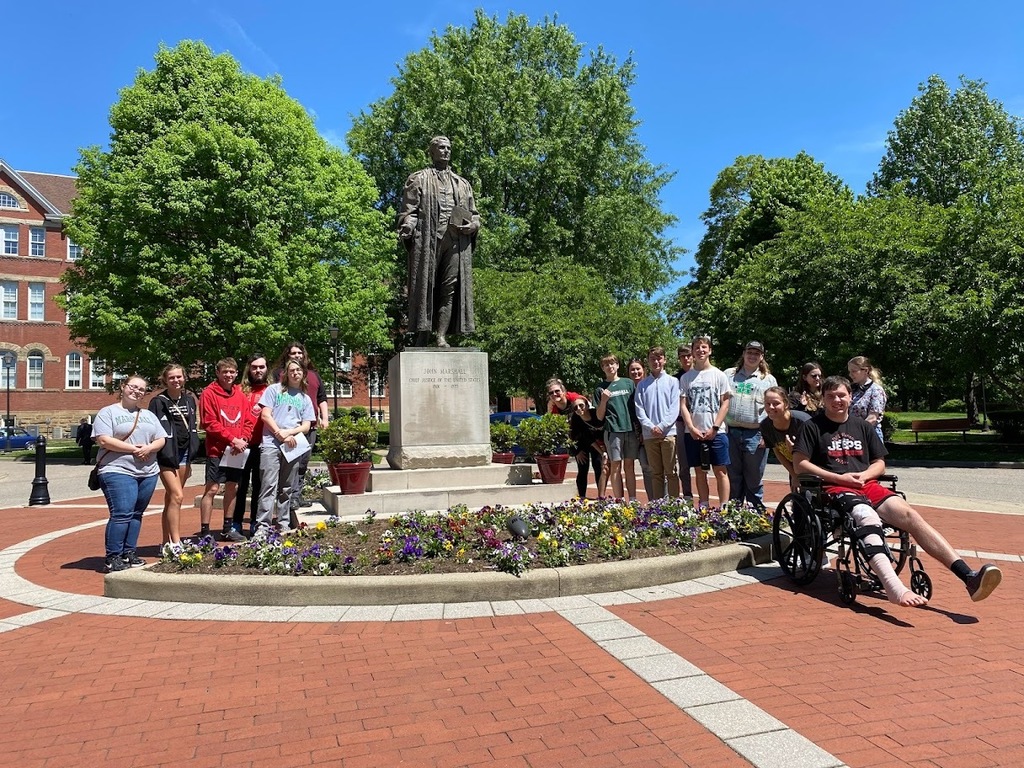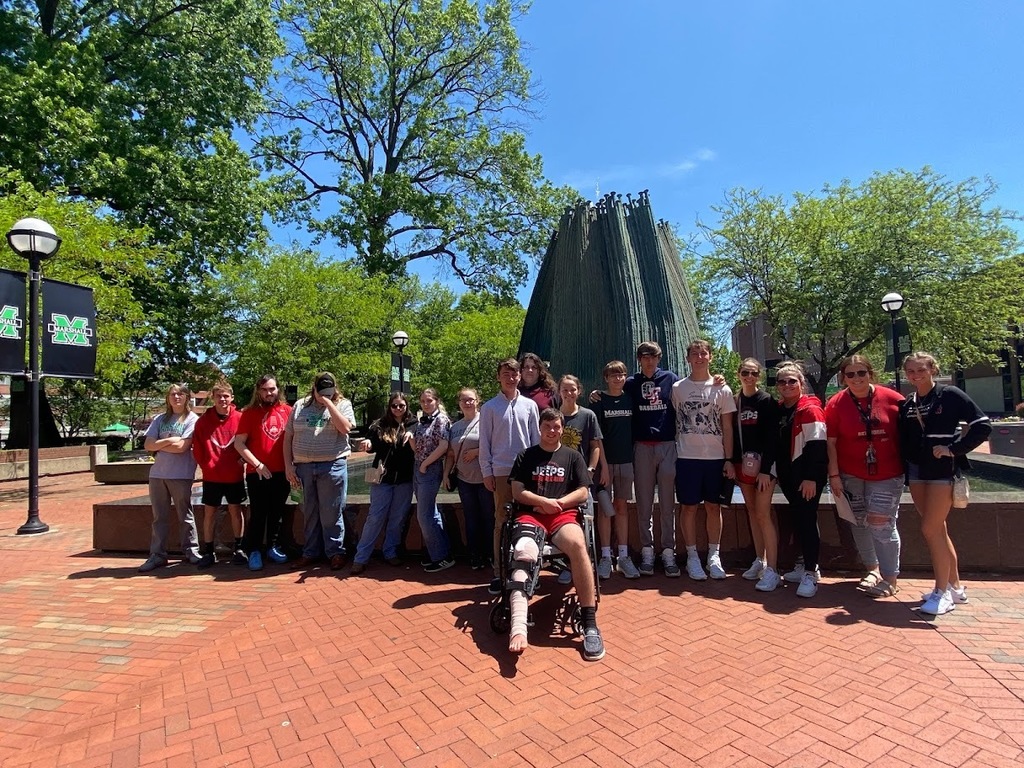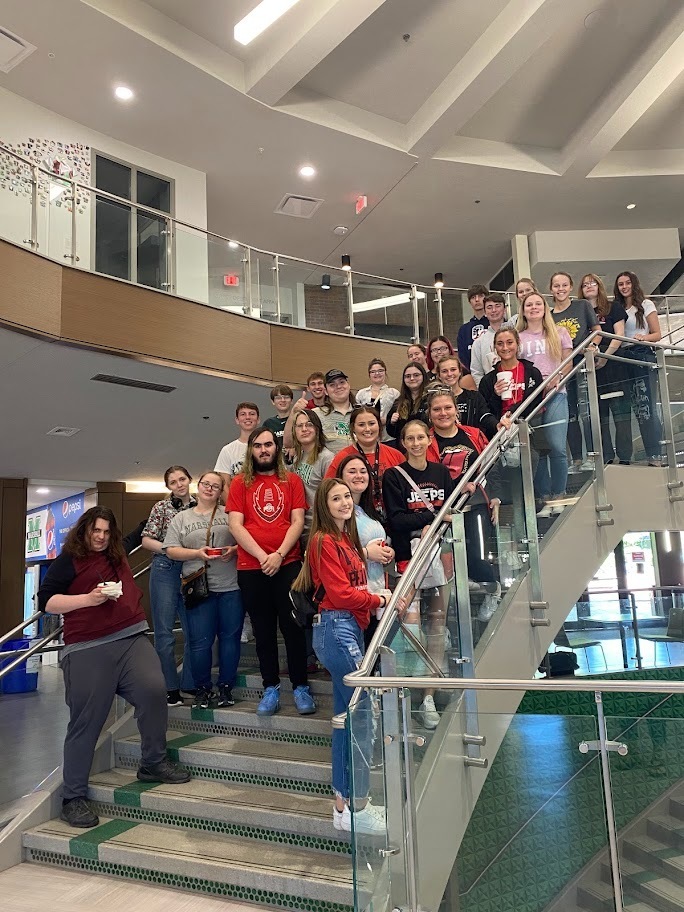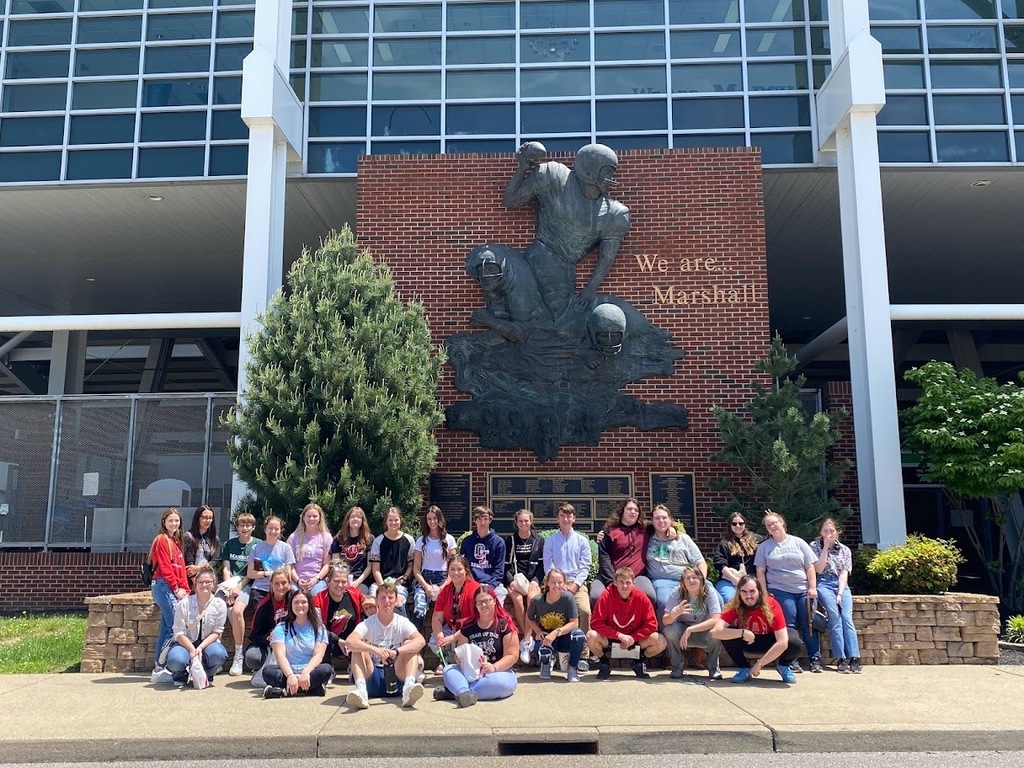 One of our former students, Mason Blizzard, is going to the NAIA National Track Meet in Alabama next week. Full story can be found here:
http://www.ssubears.com/article/5247.php
. Good luck next week Mason!

The 2nd Grade Living Museum video can be found here:
https://youtu.be/xpByDZUUUZA
. Thank you to everyone that made this possible and to all of our students for bringing these books to life!

The slideshow from the High School Academic Awards Luncheon can be found here:
https://5il.co/1al1b
. If we missed anything or if there is a mistake please let Mrs. Slack know in the office at 740-778-2320 and we will take care of it. We will be adding to this after we get some more of the scholarship information back.

Lady Jeeps took the gold at the SOC Track Meet becoming the SOC 1 champs. Our boys were runners up with a great showing. Marley Kreischer was high point winner with 26.5 points. You make Jeep Nation proud!

Coach Ryan Dutiel and the Lady Jeeps would love to see all girls who will be going into grades 4-8 who want to play basketball at Little Lady Jeep Camp June 6, 7, and 8 at the South Webster High School gym from 9AM to noon daily. Bring your registration form and payment with you on the first day so we can order your t-shirt. A paper copy was sent home, and we have another copy here:
https://5il.co/1afu1
for your convenience. We hope to see all our future Lady Jeeps there!

Tomorrow is the High School Academic luncheon.  If your student has been invited to the luncheon they will ride the bus to Scioto Hills.  Parents who paid for lunch along with our students, lunch will begin at 11:00 and awards will begin at 12:00.  We look forward to celebrating with our students and family tomorrow.

Krystal Hill has sent us paperwork for the Summer P-EBT application. This could allow any student/s with free and reduced lunch, money for food for the summer under the SNAP program. The application form can be found here:
https://5il.co/1acyx
. If you have any questions you can call Krystal Hill at 740-778-2281.

From Mr. Havens, AD: Listed below information directly related to ticketing for the softball game this evening vs. South Gallia. · Tickets for all OHSAA tournament events are purchased online at
www.ohsaa.org/tickets
· There are no cash sales at the events. · "Game Day" ticket price ($2 increase) begins three (3) hours prior to the start of the event. · Children 5 and under are free. · If a fan arrives with no ticket, they can use their device to go to
www.ohsaa.org/tickets
to purchase a ticket. Tickets are needed for entry, and they are purchased online only.

The Scioto County Health Department will be at the school giving vaccines to 6th and 11th graders tomorrow, Wednesday, May 11th to fulfill the requirement for next school year. Please fill out the permission form and send with your child tomorrow. These vaccines must be received before next school year for those going into 7th and 12th grades. Link to the form can be found here:
https://5il.co/1a9ic