Good luck to Miss South Webster, Grace Hardin, tonight at the pageant!!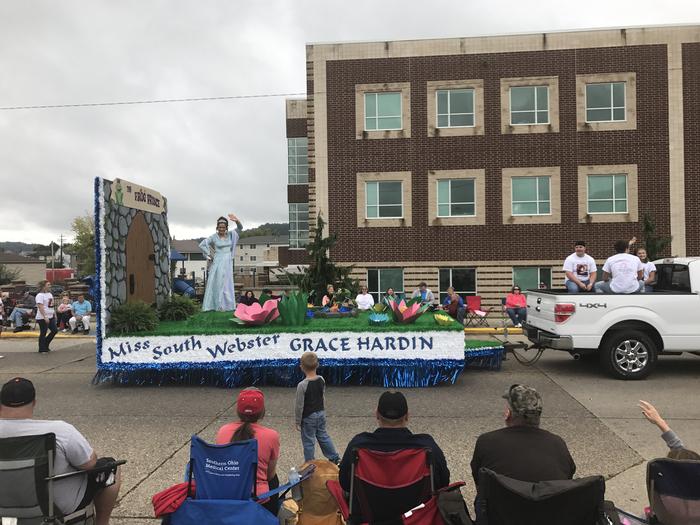 Great job Mr. Donini and the marching band at the Riverdays Parade!!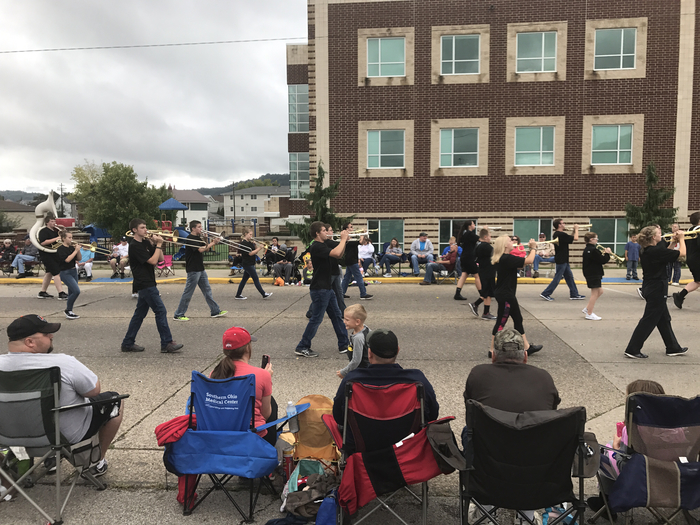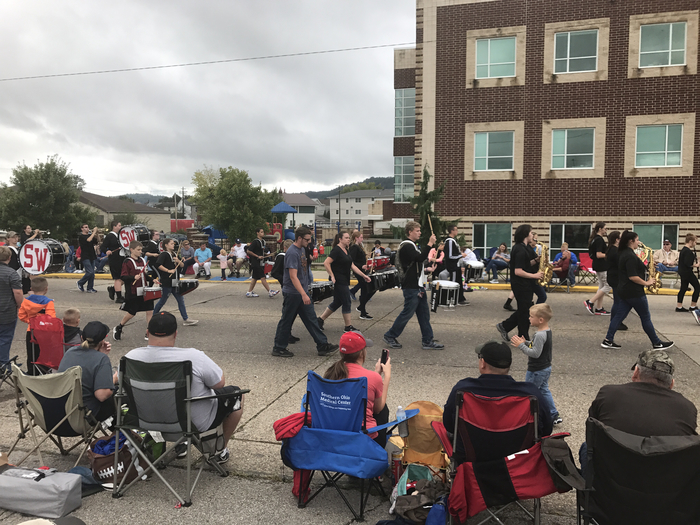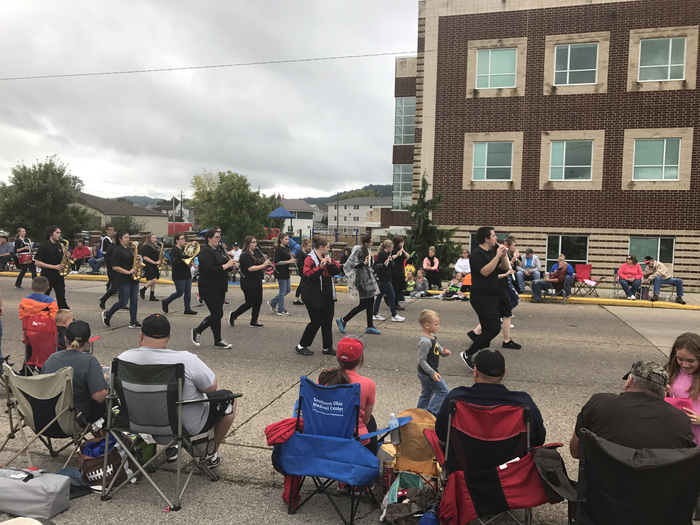 From Mr. Donini, Band Director: For my band students marching in the parade today, due to temperatures, you may wear long sleeves under you may wear long sleeves under your summer uniform and pants instead of our shorts. Ponchos are also ok as well. See you all soon. D

Great win by our soccer team. A hard fought 4-0 win over Clay!!

Thursday Sports: Soccer plays at Clay @ 5:30 p.m. Volleyball plays home vs. Waverly @ 5:30 p.m. GO JEEPS!

High School Volleyball vs. Wheelersburg Results: JV Lost-(7-25,21-25) Varsity Lost-(21-25,23-25,20-25) Well fought battle Lady Jeeps! Have a great evening everyone...GO JEEPS!

7th Grade and 8th Grade Volleyball both won in two sets last night vs. Valley. GO JEEPS!

Just a Reminder: The Abby Ruby Memorial Run will be held this tomorrow morning (Saturday) at 9:00 a.m. starting at the elementary school. Registration begins at 8:00 a.m. You can still sign up for the race on race day. The cost is $20.00. Contact Tim Conley at 740-778-2154 or 740-250-3632 or Sue Barnett at 740-285-9880. We will have a full update on Monday hopefully including pictures from the 5K. Have a great weekend Jeep Nation and GO JEEPS!

Sports Scores Aug. 24th, 2017: Good Evening Jeep Nation! Here are some sport scores for this evening: Soccer Won 4-0 vs Minford JV Volleyball Won 2-0 vs. Eastern (25-12, 25-22) Varsity Lost 0-3 vs. Eastern (18-25, 23-25, 23-25) 7th Volleyball Lost 0-2 vs. Eastern (16-25, 14-25) 8th Won 2-0 vs. Eastern (25-14, 25-14) GO JEEPS!

State Board Member Recognizes Megan Large at August Board Meeting Nick Owens, District 10 State Board Representative, visited the Bloom-Vernon Local Board of Education meeting on Monday, August 21to present Megan Large with the 2017 District 10 Teacher of the Year Certificate. Mr. Owens explained that Megan was chosen not only for her effectiveness as a teacher but for the care and concern she shows for her students. Brett Roberts, high school principal, was also in attendance and expressed how fortunate the school and students are to have Megan because of her excellence as a teacher and mentor. Megan currently teaches American History and AP Psychology at South Webster Jr/Sr High School.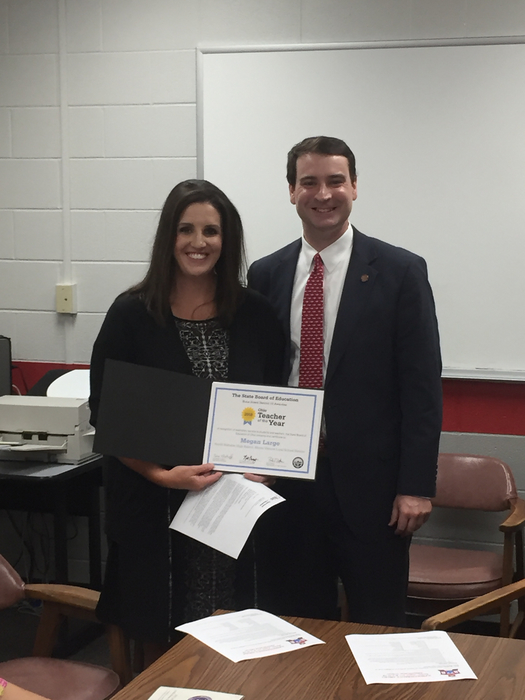 Teaching our new tech students about how to run our website. Go Jeeps!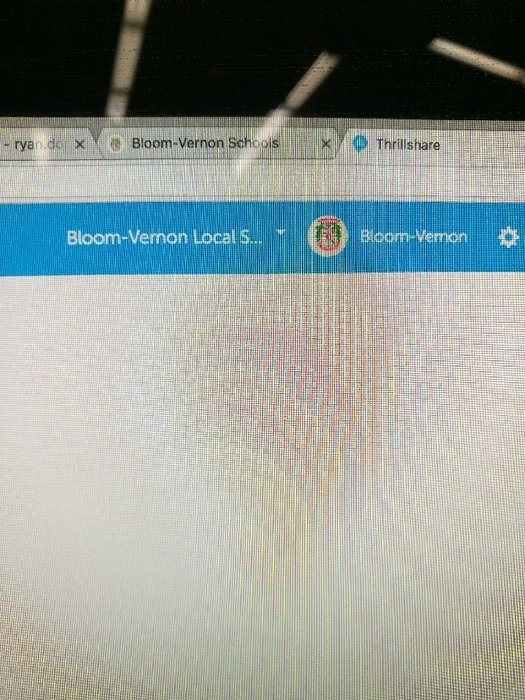 Mrs. Kate Claxon's new art room addition. Meet Raphael.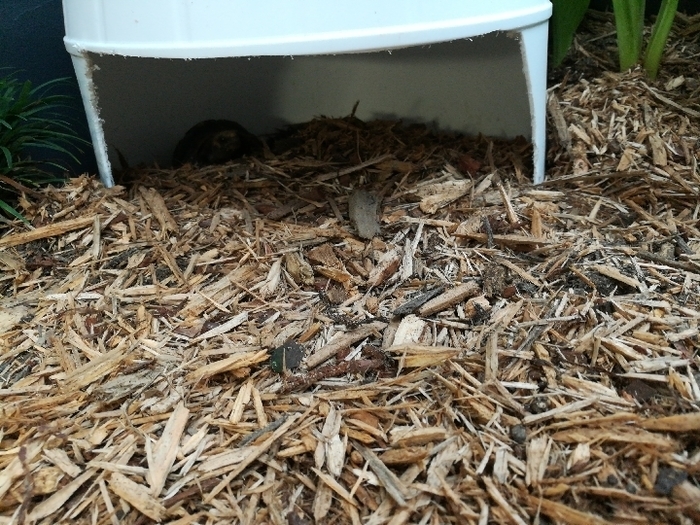 Students going into 7th -12th grade: There will be 3-day Engineering Robotics Camp in August available to South Webster students. Students will learn to program and build VEX robots. If you are interested in more information, please contact Mrs. Collier at
Josie.collier@mail.bv.k12.oh.us

Don't forget about our two hour early dismissal today. 12:30 p.m. high school and 1:20 p.m. elementary. Please pay any lunch charges left as well. Usual update coming later, we just wanted to send out this reminder...GO JEEPS!

The boys baseball game in Lancaster has a 5 p.m. start time on Thursday. Go Jeeps!

Validictorian Sidney McCoy giving her speech. GO JEEPS!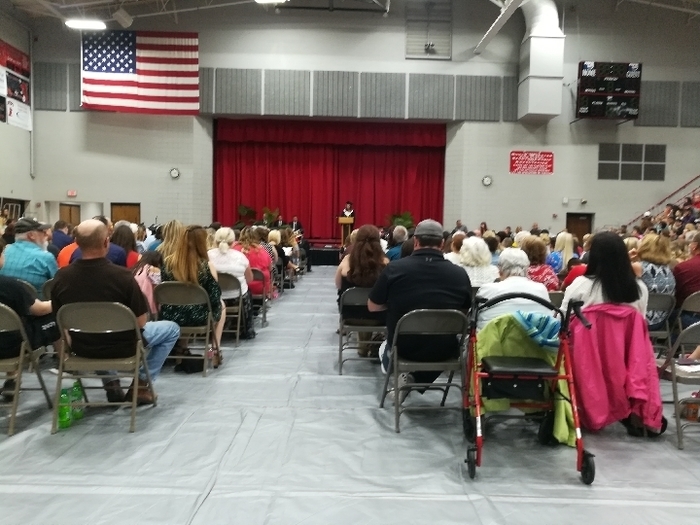 Caitlyn Hanes giving her Salutatorian speech. GO JEEPS!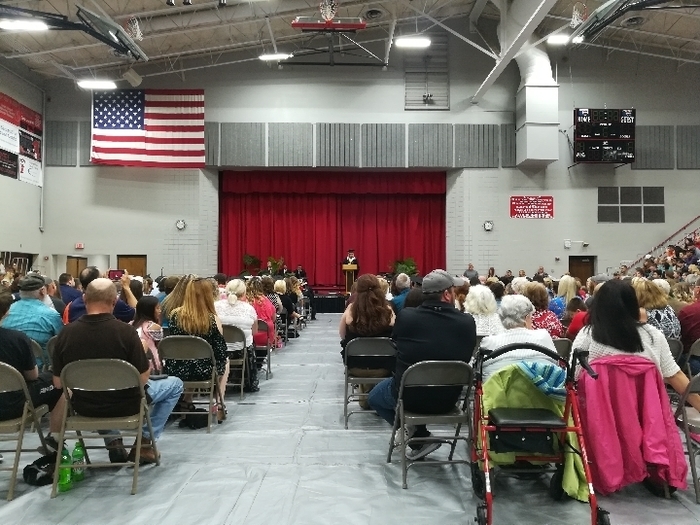 Caitlyn Hanes giving her Salutatorian speech. GO JEEPS!

Celebrating our seniors at senior breakfast. GO JEEPS!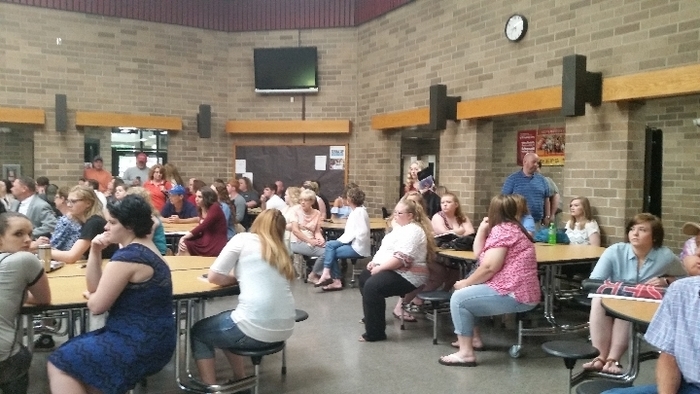 Boys Baseball will be playing Waterford in Division IV Tournament action. The Jeeps are in the sweet 16! They will be playing at Beavers Stadium in Lancaster on May 25th. Time TBA. GO JEEPS!