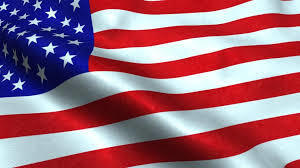 Memorial Day Update
Bloom-Vernon
Monday, May 27, 2019
Good morning Jeep Nation. Today is Memorial Day as well as our annual Memorial Day parade. Parade starts at 11 a.m. from the high school and will end at the new fire station where a small ceremony will be held. If you have time, come and honor our fallen soldiers.
We have information from the OHSAA when Josiah will be competing in the 2019 OHSAA State Track and Field Meet on Friday. The location of the meet is Jesse Owens Memorial Stadium at THE Ohio State University. Joe will be throwing shot put at 1 p.m. and the discus at 4 p.m. Good luck Joe.
This will be our last "big" update for a while. We hope everyone has a safe summer and we will see you all back in August. Thank you for allowing us to bring you the news. We will have some updates throughout the summer when things pop up from time to time. Have a great Memorial Day and summer and as always...GO JEEPS!