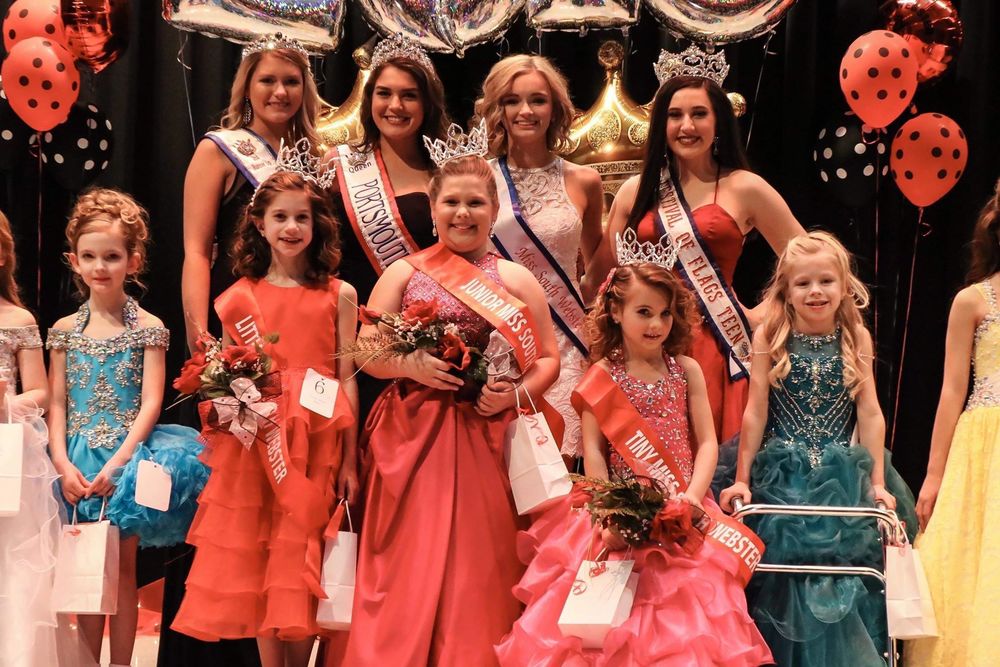 2019 Tiny, Little and Junior Miss South Webster Pageant
Bloom-Vernon
Monday, February 04, 2019
2019 Tiny, Little and Junior Miss South Webster Pageant
Saturday, March 16 @ 630 pm
Bloom-Vernon Elementary Gym
Hosted by Miss South Webster 2019
Admission to pageant will be $5.00
This Pageant is a fundraiser for the SWHS Junior Class with all proceeds going toward the After Prom
Refreshments and split the pot will be available.
Tiny Miss includes Pre-School, Pre-Kindergarten and Kindergarten
Little Miss includes grades 1st 2nd 3rd
Junior Miss includes grades 4th 5th 6th
This year we will crown a queen and princess in each division and one people's choice crown from all divisions combined.
Queens only will all be able to participate in the annual Prom Grand March.
Queens and princesses can participate in parades representing South Webster.
There will be two phases of competition:
Jeep Spirit Wear (props allowed) with introduction
Formal Wear with on stage question
Friday, March 15 from 7-830 for the pageant taught by the existing title holders Reese Horner,
Eden Smith and Carly Mays and 2018 Miss River Days First Runner Up and 2019 Miss Portsmouth Baylee Martin.
The entry fee for the pageant is $35.00 per contestant
Enter early by Friday, February 15th and receive a special gift
All applications and entry fees are due no later than Friday March 1st.
The decision of the judges will be final.
For entry information please contact Brandi Zimmerman @ 740.464.0878 or pick up an application packet in the elementary school office.
The Registration Form for this event can also be found here: https://5il.co/6eqr