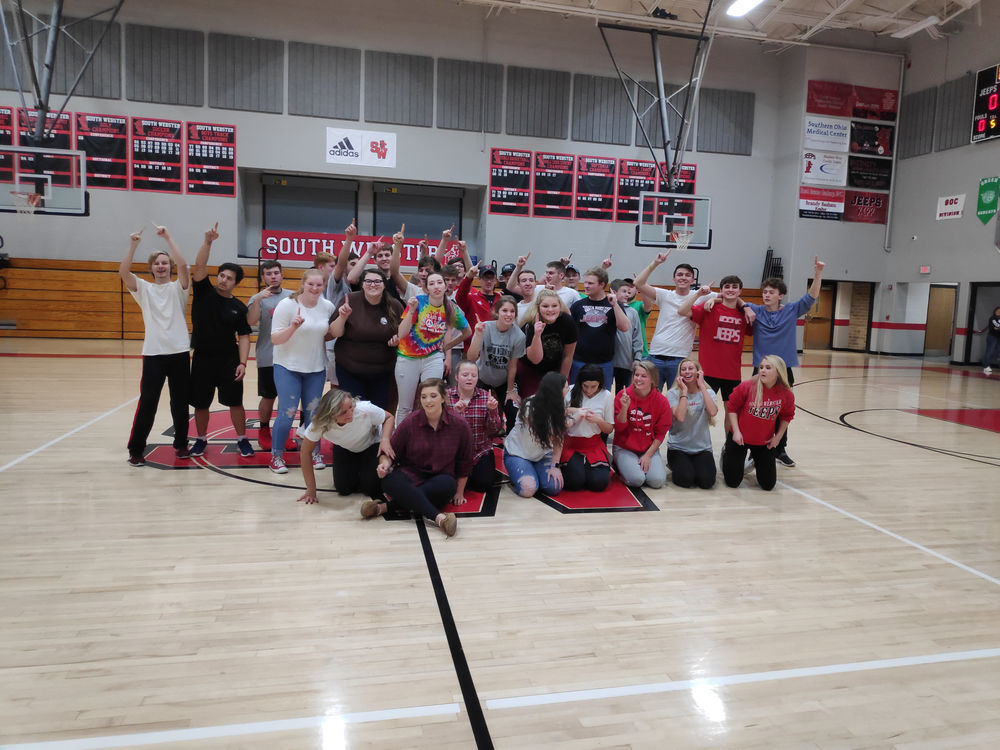 January 13th Update
Bloom-Vernon
Monday, January 13, 2020
Good morning Jeep Nation and we are back. We hope you all had a great weekend and are ready to start your week. We have some events coming up so let's get started.
There will be no school next Monday, January 20th in observance of Martin Luther King Jr. Day.
Our picture for the day is our senior class. They won a very close Spirit Week over the staff. We will be adding some pictures to our gallery on the website so stay tuned for that.
Sports for the week:
Monday-Girls BB vs. Waverly
Tuesday-Boys BB @ Wheelersburg
Wednesday-JH Boys @ Clay, JH Girls vs. Clay
Thursday-Girls BB @ Minford, JH Boys vs. Minford, JH Girls @ Minford
Friday-Boys BB @ Valley
That's all we have for now Jeep Nation. We hope that you all have a great week and we will talk again soon. As always...GO JEEPS!