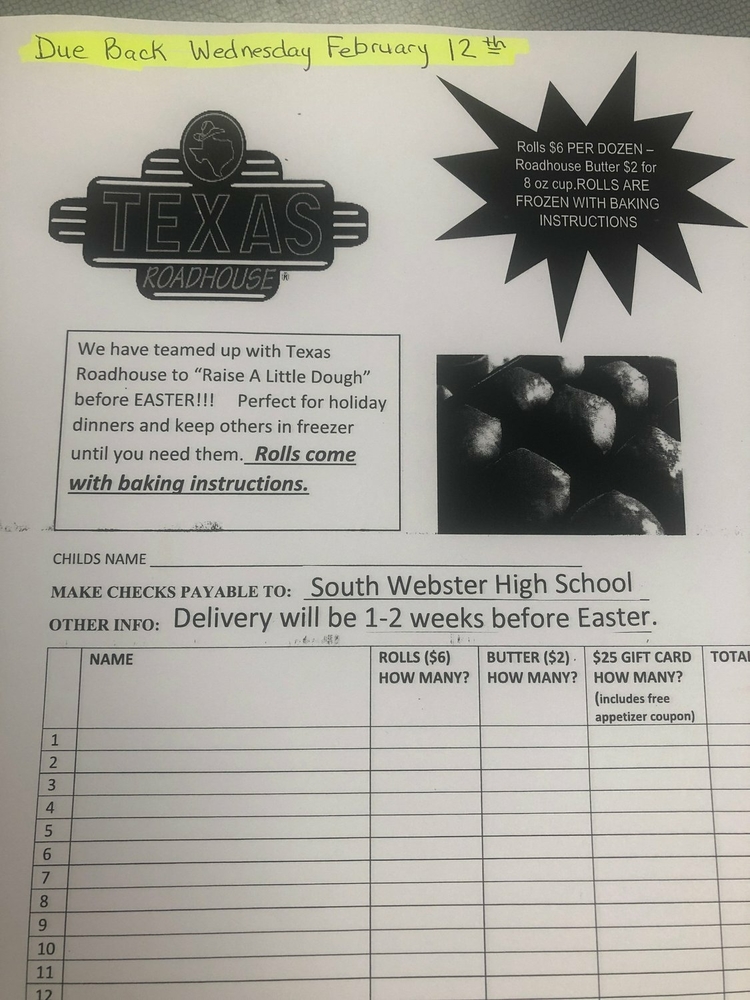 February 3rd Update
Bloom-Vernon
Monday, February 03, 2020
Good morning Jeep Nation and happy Monday. It's February, the Super Bowl is over and the girls took the 8 seed in tournaments. Pretty busy weekend. We have some updates and news to go over. Let's get started.
As a reminder: All games vs. or @ West are cancelled for this evening due to them closing school. We will update everyone with makeups as soon as we have them.
Sports for the week:
Tuesday-Boys vs. Northwest, Girls @ Jackson
Wednesday-No Sports
Thursday-Girls vs. Wheelersburg (Senior Night)
Friday-Boys vs. Oak Hill
The Drug Free Clubs of America is holing a fundraiser selling Texas Roadhouse Rolls. Rolls are $6.00 a dozen, butter cups are $2.00 and $25.00 gift cards are available as well. Orders are due by February 12th. See any DACA member or Tracy Collins in the library.
There will be no school on Monday, February 17th in observance of Presidents' Day.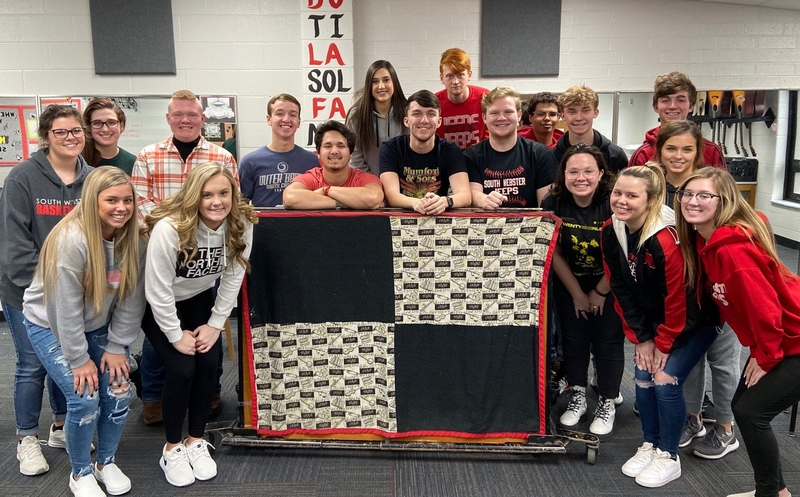 Congratulations to:
Katie McCoy
Kylie Lore
Hannah Marshall
Addison Smith
Rease Hall
Jenna Mays
Olivia McGraw
Abbie Copas
Caitlyn McNeal
Braden Martin
Laz Chapman
Riley Cook
Nick Smith
Gabe Ruth
Ethan Bloomfield
Dayvien Evans
Caden Conley
Brody Boggs
For making the 2020 Scioto County Honors Music Festival Choir and to Evan Bailey for making the 2020 Scioto County Honors Music Festival Band. We are proud of you.
That's all we have for now Jeep Nation. We hope you have a great week and as always...GO JEEPS!